This is a page to show some of the stages of the Vari-Joggers toward completion.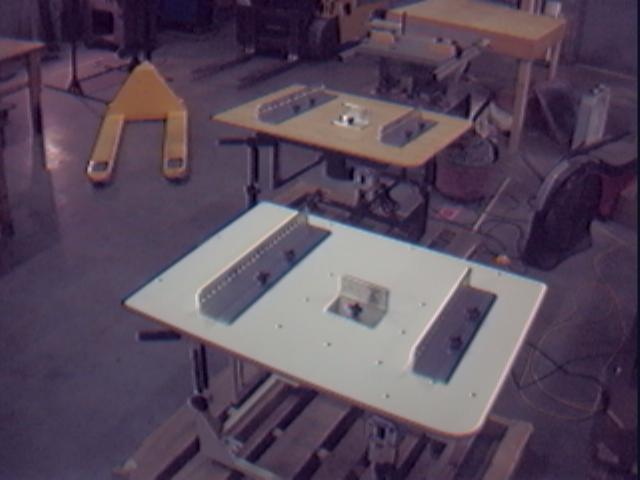 Vari-Jogger #47 & 48 ready to go.
Socal shipped on 12/05/03, and Coatings Canada will be picked up 12/08/03.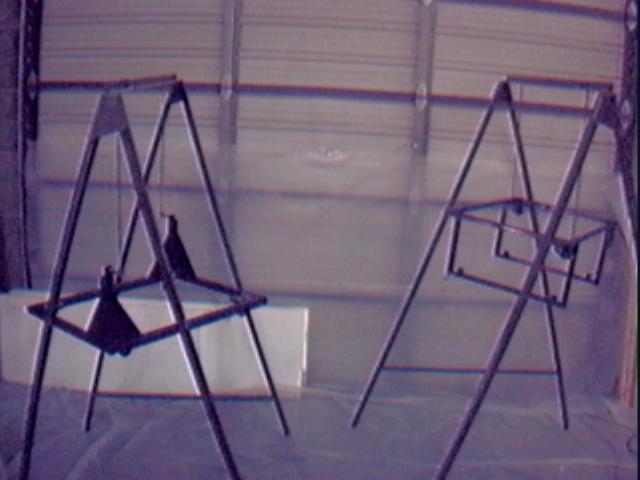 The paint area at rear of Johnston Services shop. The white foam above was used at the bottom of the garage door to enclose fans with paint trapping filters. Glad I don't mess with ANY of that, now!!! Powder Coating RULES!!!!!!!!!!!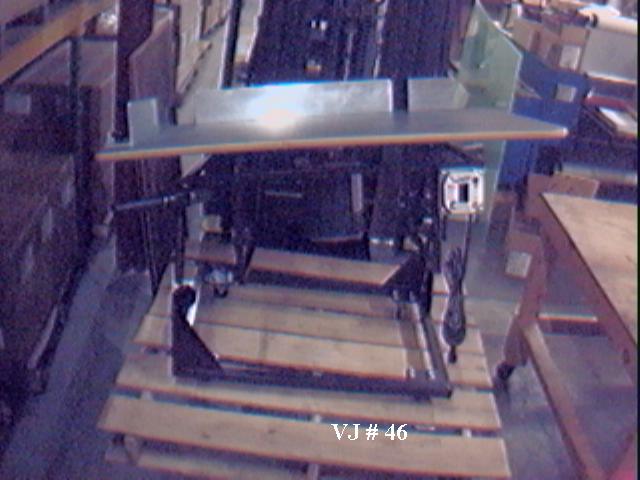 Vari-Jogger #46 ready to go.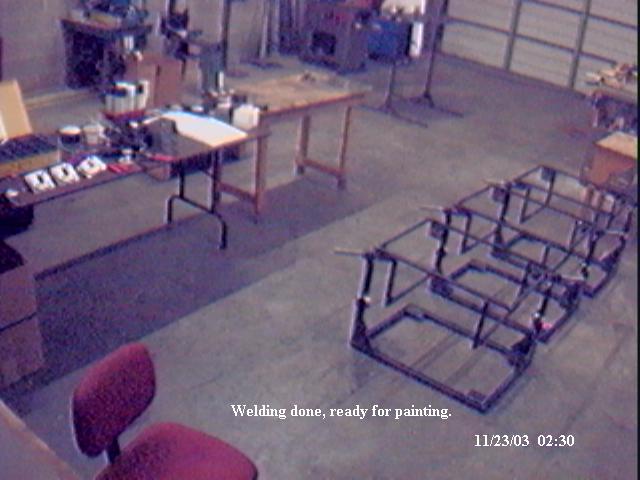 The welding is done, ready for panting.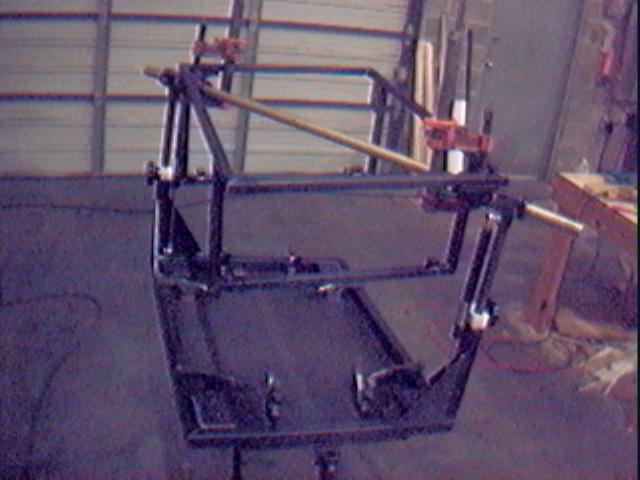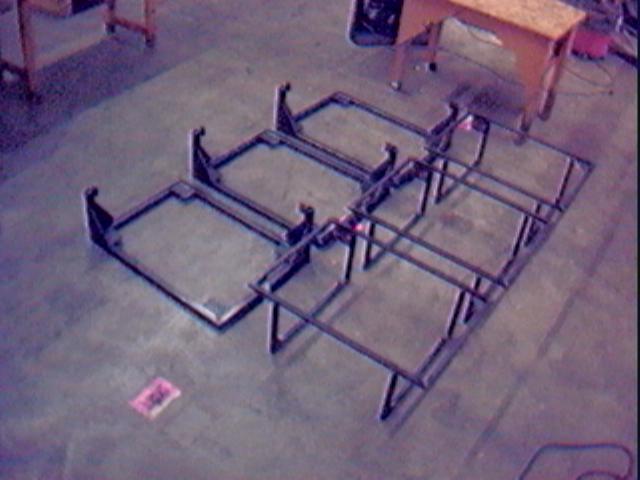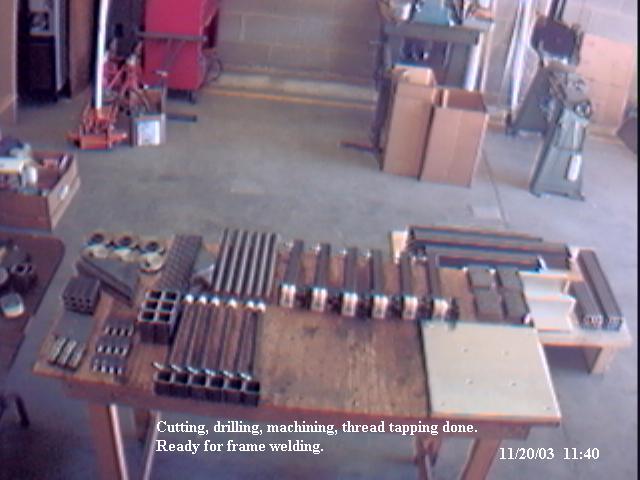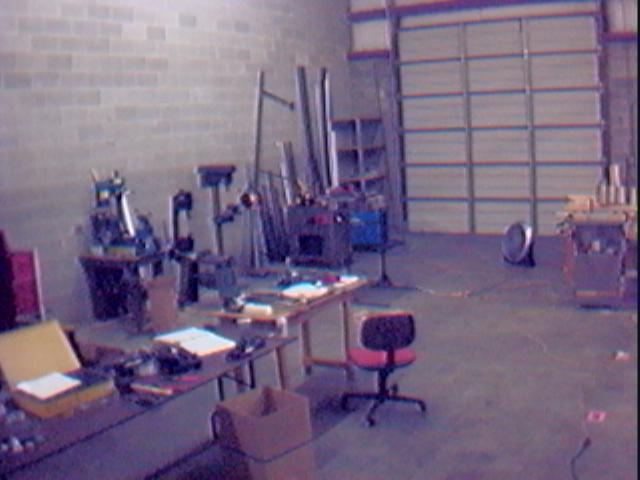 This is the whole build shop area. The staging area for the jogger frames as they take shape is to the right in this photo.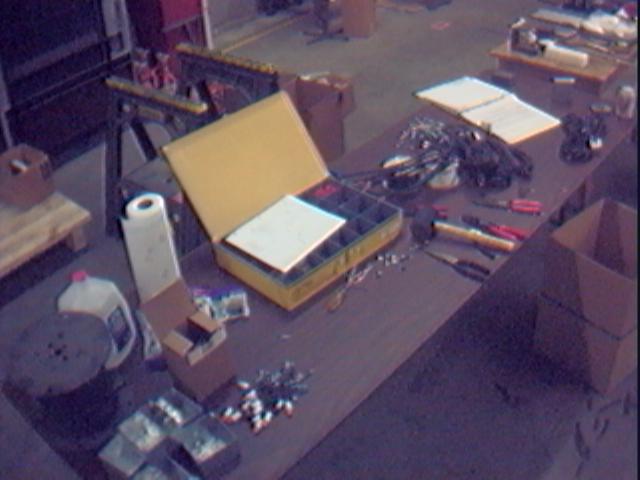 The assembly area of the shop. The wire harness assembly is done here.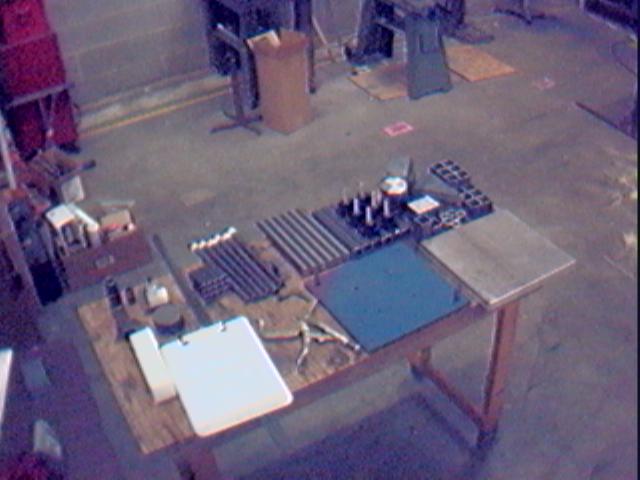 Small parts cut for 3 machines.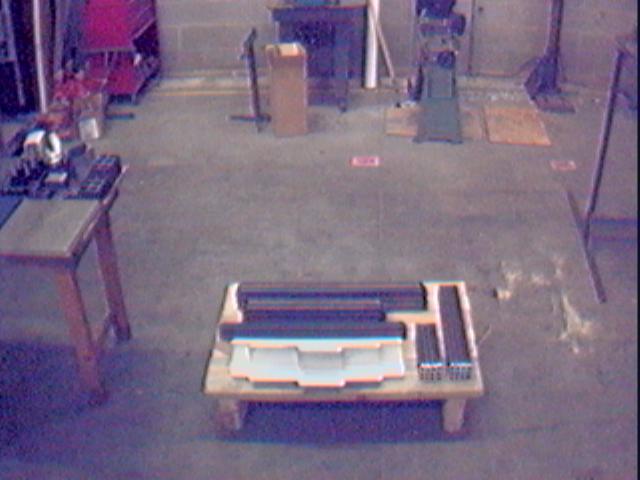 Metal cut for 3 joggers.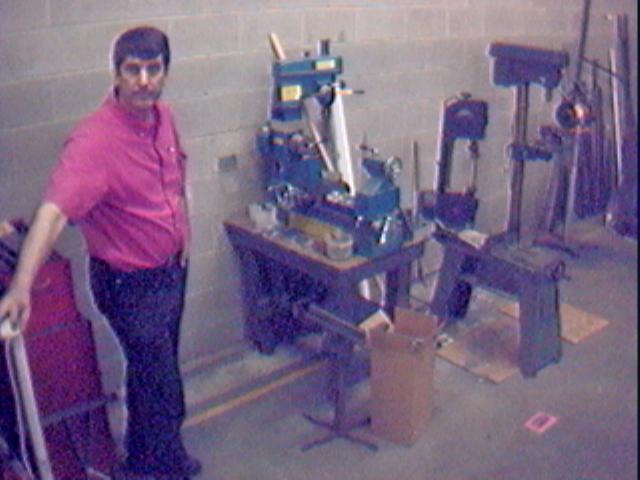 The machine shop area.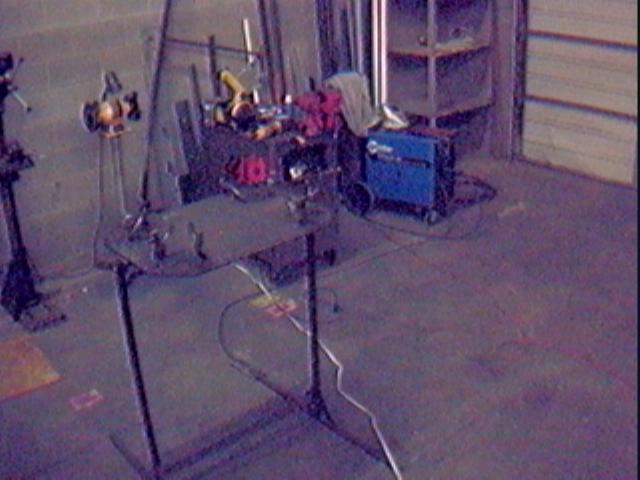 The welding portion of the shop.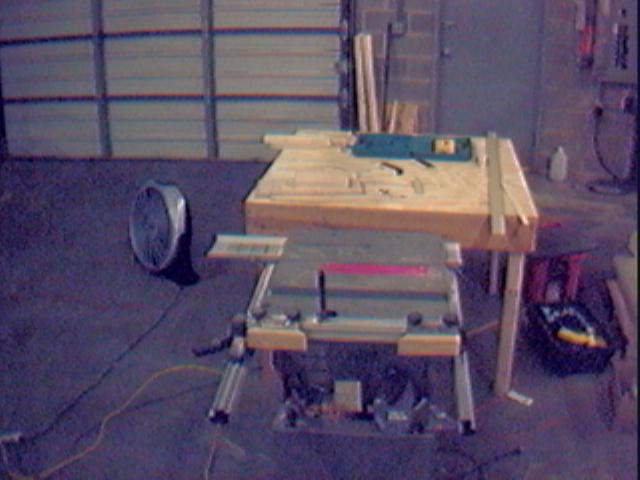 The wood working portion of the shop.
---
We always welcome questions and suggestions. If you would like more information, or have an idea you would like to share, you are welcome to do so.